AC Repair in Loyal, WI That Gets Your System Cooling Again Rapidly
Don't lose your cool when your air conditioning won't run. At House of Heating Incorporated, our repair technicians can get your equipment working again fast with our AC service in Loyal.
We're well-known for quality work completed right the first time. So, you can depend on us when you are seeking to get your AC cooling again.
You can rely on us take care of your air conditioner, regardless of whatever your needs are. We can take care of all of it—from everyday work to emergency AC repair.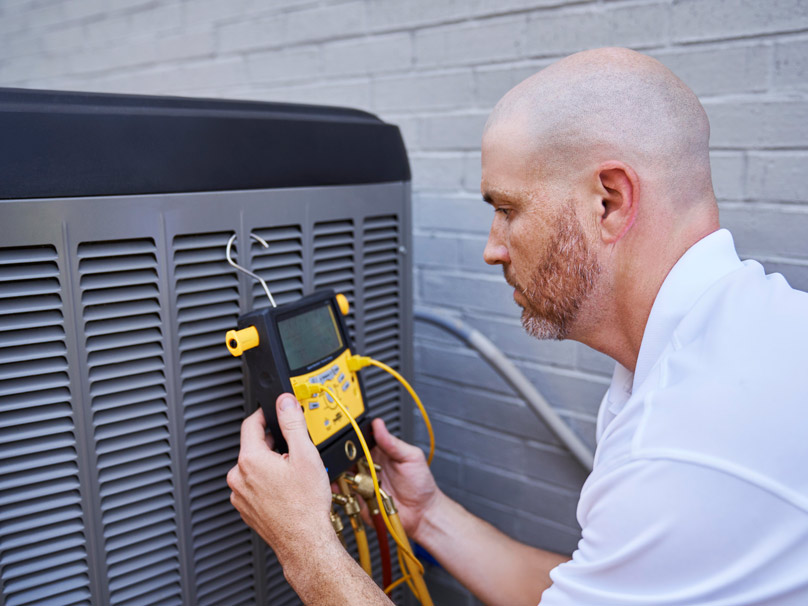 AC Service in Loyal, WI and Surrounding Areas
Our professionals can assist you when you have to have speedy AC repair in Loyal.
Were you aware your repair may have been stopped with standard work? That's because this tune-up enables our repair technicians to spot little troubles before they transform into a system malfunction. Ask us about our routine maintenance plans, which can boost your system's capabilities and make it operate longer.
If you're continually calling us for service calls, it's time to begin saving for AC installation. Our techs will help you choose the best equipment for your budget.
Looking for air conditioning services without delay? Get in touch with us a call at 715-384-3163 or contact us online.